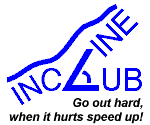 2006 Incline Club V10 Account Settings
---
Incline Club V10 Account Settings
Sent: Thursday, November 17, 2005 6:32 PM
Subject: Incline Club: Account Settings
Hi again ICers,
This is part two of a two part test to weed out bad club e-mails. Those
that bounced yesterday and today will be nuked from the system. Of course,
they won't know that. On the other hand, if you got this you are all set
and will soon start getting this season's newsletters!
In the meantime, please consider taking a few moments to log on to your
account (your settings are below) and update your "About Me" page. Feel
free to submit a new photo for your page if you have one.
Thank you,
Matt Carpenter
####
Your current account information is:
Name: XYZ
Email: xyz@xyz.com
Password: xyz
You can change your account at http://www.inclineclub.com/account.asp

---